High Pines Gated Communities
TIP: The number of homes for sale in High Pines in these gated communities is usually very limited and many homes sell without ever being advertised or as soon as they hit the market. If you are interested in buying a home in one of these exclusive High Pines gated communities, let us know what you are looking for so you can be one of the first to know about these rare opportunities.
---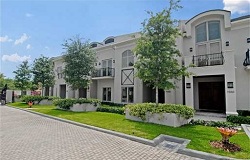 Oak Lane
is a gated community in High Pines with 40 luxury townhomes located off 57th Avenue between 74th Street and 76th Street. Built in 2009, Oak Lane townhouses are 3 bedrooms with 2,436-2,828 sf. Residents enjoy underground parking and private courtyards and are within walking distance to South Miami's many restaurants, bars and shops. Townhouses for sale in Oak Lane range from $700,000 to over $1 million.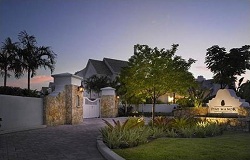 Pine Manor
is a gated community in Ponce/Davis with 42 townhomes located off 54th Avenue between 76th Street and 78th Street. Built in 2008, Pine Manor townhouses are 2,046-3,106 sf with 3-4 bedrooms. Residents enjoy private sundecks and a community pool. Townhouses for sale in Pine Manor range from $500,000-$900,000.
Thinking About Buying or Selling in High Pines?
Nobody knows High Pines South Miami real estate better than The Jo-Ann Forster Team, your trusted High Pines Realtor. We have been successfully selling real estate in South Florida for over 30 years and have a proven track record for delivering exceptional service and results for our clients. Give us a call today at 305-468-4558 or use the form below to contact us by email and let us know how we can help you.
Search High Pines Real Estate
Search Gated Communities in Other Areas